Celebrating around the world!
Did you know that May 25th is Africa Day? Africa Day was designated by the African Union as an annual celebration of the continent's unity! This day is celebrated in many countries in Africa, as well as around the world. Here at Velo, we are looking forward to celebrating with you as well!
We have a variety of African coffees that would make for a perfect start to celebrate African Day! We have coffees from DR Congo, Kenya, Uganda, Burundi, Ethiopia, and a decaf from Rwanda that will jump start your day!
Brew a cup, have a seat, and read a little about the farmers we here at Velo celebrate not just on May 25th, but every day of the year.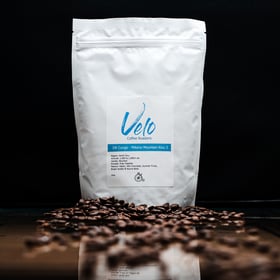 DR Congo
Our first stop is to the Democratic Republic of Congo where we source the coffee beans for our Mikeno Mountain Kivu coffee! Coffee is a traditional export crop for the DR Congo. The farmers in this region have received many awards for the excellent beans that they grow and process!
Uganda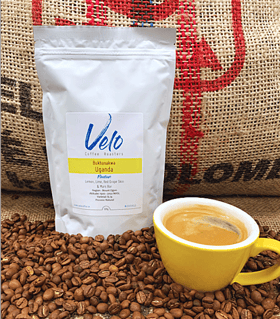 Our next stop is a short trip away to Uganda where we source beans for our Bukhanakwa with flavour notes of Mars bar, lemon, lime, and grape! This is Velo's first coffee sourced from Uganda and it's from the Mount Elgron region; an extinct volcano that is thought to have once been higher than Mt. Kilimanjaro. The Bukhanakwa community has very good coffee, some growing up to 2,100 masl. How's that for a "fun fact" of the day?!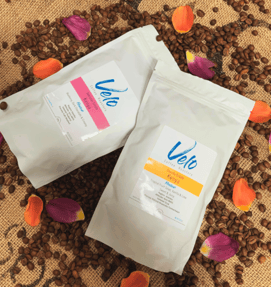 Kenya
Up next, we have our coffees from Kenya! Kenyan coffees are known for their bright acidity, and here at Velo, our coffees are no exception! First up we have Oaklands Estate, our Peaberry coffee from Kiambu in Kenya. The Kiambu region has a very long history in coffee production!
One of the new additions to the Velo family is our Doondu Estate! This coffee is naturally processed on raised African beds, which is rare in Kenya. The cherries are placed in a single layer on raised drying beds and dried in the sun for up to 6 weeks. They must be manually turned EACH DAY (wow!) for even drying! Worth a try for that amount of effort.
Ethiopia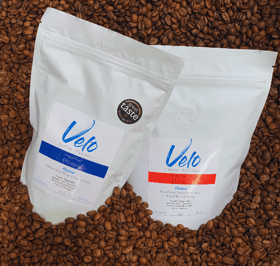 We'll take a trip to Ethiopia now. Our first coffee from Ethiopia is our award-winning Awash River! This coffee is naturally processed from small farms in the Yirgacheffe region. The farms rely heavily on the Awash River to cultivate coffee and sustain communities!
Our other Ethiopian coffee is a micro-lot from Yirgacheffe. Again, this region has some of the most sought-after coffees in the world for clean water, high altitudes, and fertile soils! Ethiopian coffees tend to have floral notes – what a refreshing way to start your day! It's like summer in a cup!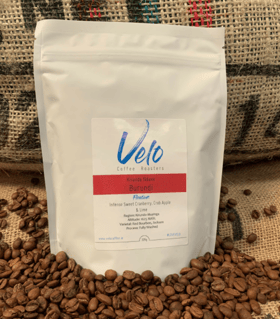 Burundi
Another one of our additions comes to us from Burundi. It's our Kirundo Ndava produced in one of the 700 smallholder farms in the northeast of Burundi near the Tanzania border. Coffees from Burundi are known for their sweetness and body, and bright acidity!
Don't worry – just one more stop on the tour!
Rwanda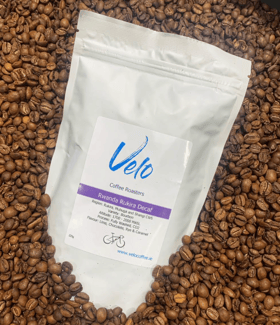 Our last stop of the day is to Rwanda where we source our beans for our Rwanda Rukira Decaf coffee! This comes from the Kigeme washing station. This is a mountainous region volcanic soil, allowing for high excellent quality coffee beans! This coffee has distinct flavours of lime, chocolate, rye, and caramel!
Welcome Back!
We hope you enjoyed the little tour of the African coffees we have here at Velo Coffee Roasters! These coffees are all very unique and are sure to brighten up your day or give you that 'jump-start' you need in the morning!
Hopefully one of these coffees caught your attention, and you'll join in celebrating Africa Day with us this year!