The 'coolest' coffee drink around!
Change up your typical ice cream float and try the coolest coffee drink around: the Cold Brew Float! Coffee + Ice Cream = Best of both worlds! These floats are super easy to make and a perfect, quick dessert to satisfy your sweet tooth. Now you can have all the nostalgia of the perfect ice cream float with your caffeine fix!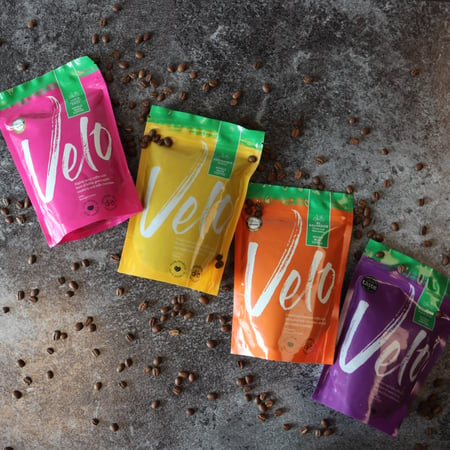 Coffee and ice cream, two of our favourite things! This recipe is easy to make with just a few ingredients, and it's totally customisable to your favourite ice cream flavour! (I'll take all the chocolate please!) First things first, make sure you have these handy:
Ingredients:
½ cup (~120mls) of cold brew Velo coffee

A couple of ice cubes

1-2 scoops of your favourite ice cream

Optional: chocolate sauce, caramel sauce, white chocolate sauce – be creative!
Don't worry – if you're not familiar with cold brew coffee, we have some tips for you! Pick your favourite Velo coffee and grind the beans coarse enough for a French Press. (Did you know Velo Coffee Roasters offers a free grinding service with your coffee bean purchase!?) We recommend using a French Press because the coffee grinds will need to steep in water for at least 12 hours to make the cold brew! It's important that the coffee is strong - for all the flavour of course!
It's getting exciting now! After your coffee steeps for at least 12 hours, gather the rest of your ingredients. First things first, add the ice cubes to your glass, followed by the cold brewed Velo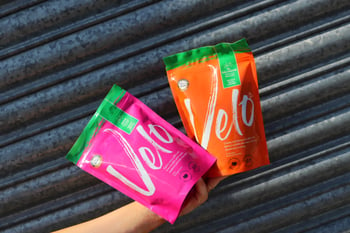 coffee! Finally, add one or two (heck, even three!) scoops of your favourite ice cream! Don't be afraid to go a little crazy with the toppings! Chocolate sauce, caramel sauce, whipped cream, Nutella: endless delicious possibilities!
Now, take a step back, admire your work, and finally - enjoy! Feeling nostalgic yet?
Enjoy!