Hop your way to happiness this Easter!
Looking for a creative way to use up some of that Easter chocolate? We think there is no better pair than chocolate and our Velo coffee. We have a wide variety of coffee beans for you to try that will transform your favourite Easter chocolates into a delicious mocha coffee!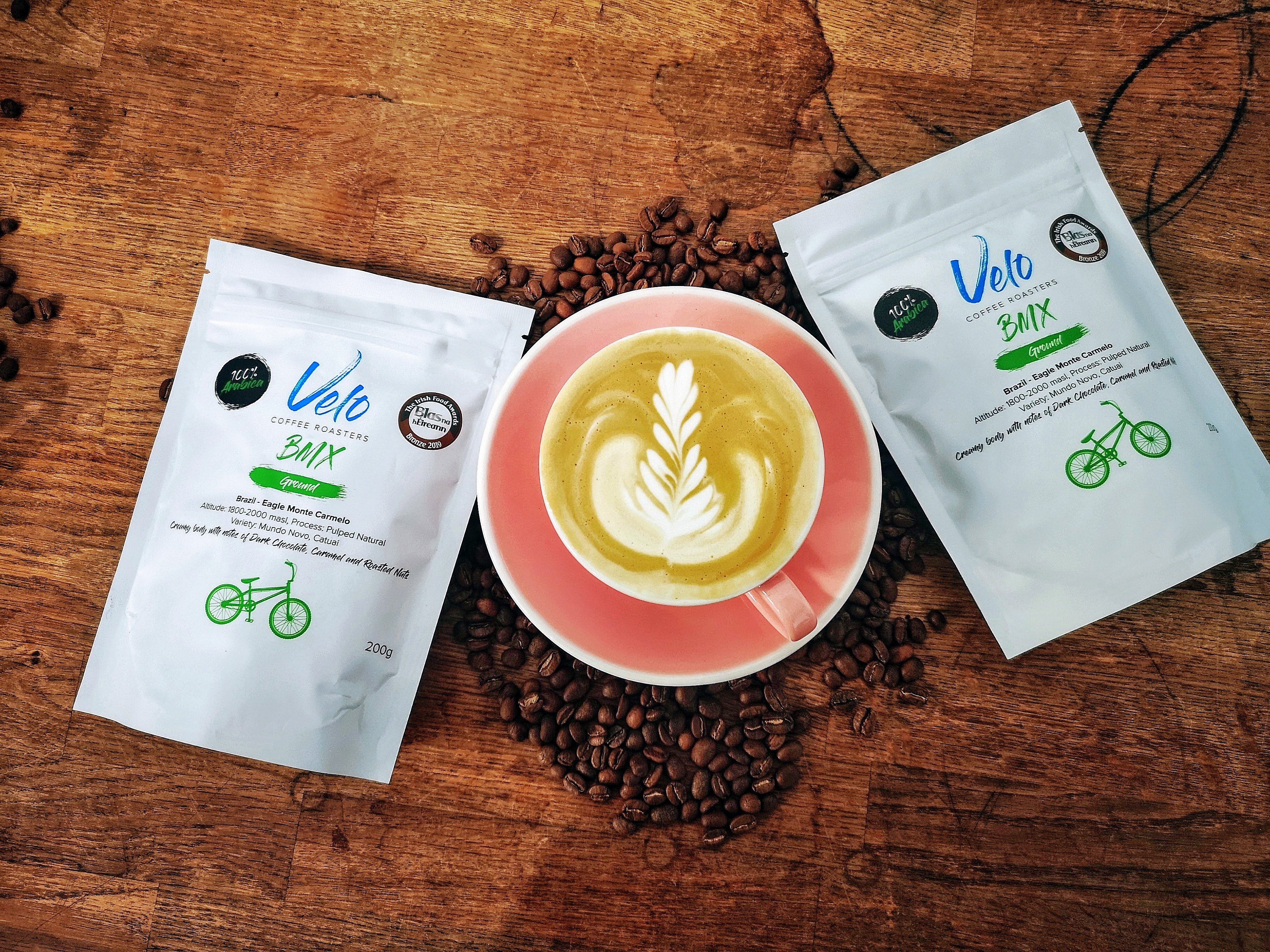 If you're not sure what a mocha is, it's traditionally a mixture of espresso, chocolate and steamed milk - YUM! It is made differently depending on the café and barista, but often it is chocolate syrup or chocolate powder dissolved in an espresso shot and topped with latte milk. It's basically a hot chocolate with a caffeine kick! What more can you ask for!?
In this Easter mocha, you can use anything from mini chocolate Easter bunnies to Kinder Bueno bars and anything in between. You could even skip the espresso and just use warmed milk to make a hot chocolate! The best thing about making a mocha from home is that you can make it however you want and exactly to your liking - after all, the best cup of coffee is the one you enjoy!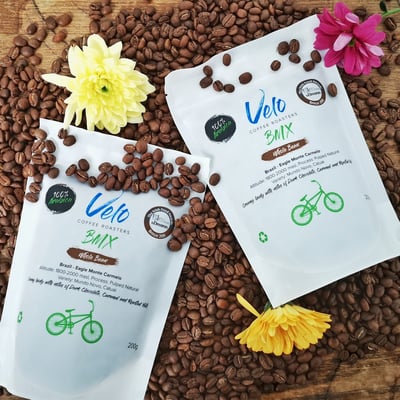 At Velo, we like to mix our chocolate with a double espresso made with our BMX. Any chocolate is perfectly balanced with the nutty and caramel notes in the coffee. Checkout our recipe below to learn how to make a mocha at home and be sure to follow us on YouTube for more videos and brew guides.
Velo Coffee Easter Chocolate Mocha
Favourite Easter chocolate: about 15g-20g depending on taste. We recommend our Velo Coffee chocolate by An Olivia Chocolate

60ml of freshly brewed coffee or to taste. We'll be using a double espresso in our short tutorial below.

Steamed milk to taste. We'll be using about 120ml of milk, so enough to make a latte.
Step 1: Fill cup with hot water, this heats the cup and ensures your mocha stays hot.
Step 3: Pour the hot water out of the cup and place in the chocolate. We are using a Velo coffee flavoured chocolate from An Olivia Chocolate, which you can now buy through our website here!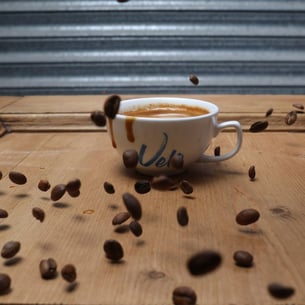 Step 2: If using an espresso machine, place your cup under the porta-filter and pour a double espresso directly over the chocolate. If you're not using an espresso machine, just pour your strongly brewed coffee over your chocolate. We recommend using our Velo BMX, which has delicious flavours of milk chocolate, caramel and nuts that will complement your mocha.
Step 4: Stir the mixture to make sure that your chocolate is well dissolved into the coffee.
Step 5: Steam (or heat the milk) to your liking and pour over your coffee and chocolate mixture. Garnish with anything that you like. We like adding in an extra bit of chocolate along the side.
Step 7: The easiest step of all... Don't forget to tag us in your creations on social media with the hashtag #LoveVelo
Have a 'hoppy' Easter!