Like Viennetta, but caffeinated!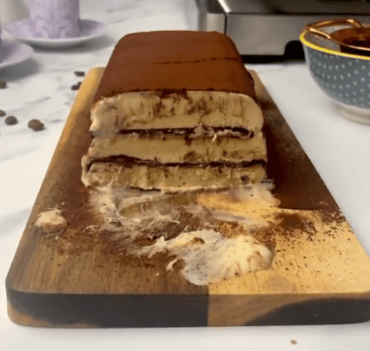 Summer is coming to an end and we are definitely sad to see it go… However, we have some good news! Make the flavours of summer last a little longer with this delicious Mocha Ice Cake Recipe! We found this recipe from one of our very own Velo customers, Aoife Noonan! With a few simple ingredients, and De'Longhi's La Specialista, Aoife created this delicious masterpiece to beat the heat during these last weeks of summer!
What is the Mocha Ice Cake? It is a no-churn ice cream cake, layered with dark chocolate, and rich and smooth coffee ice cream - like Viennetta, but caffeinated! YUM! We want to try this cake! Don't you? Here is Aoife's recipe - we are delighted she decided to include our coffee beans!
Ingredients: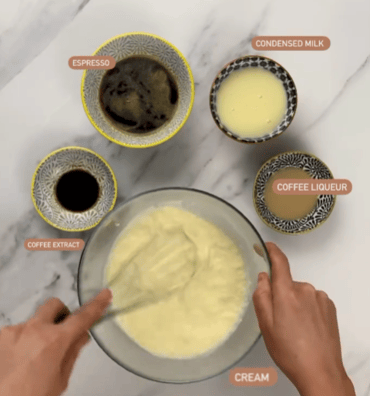 300ml double cream

125ml condensed milk

1tbsp coffee liqueur

1tsp coffee extract

50ml strong brewed Velo coffee (cooled to room temperature)

85g dark chocolate, melted with

25g coconut oil

cocoa powder, for dusting (as much as your heart desires!)
Once you have your coffee brewed and the rest of your ingredients ready, follow these simple steps and you're on the way!
Line a loaf pan with cling film and set aside until your ingredients are mixed together.
Whisk the cream to soft peaks and add the coffee liqueur, condensed milk, cooled espresso and coffee extract. Whisk until well combined, then layer a third of the mix into the prepared loaf tin.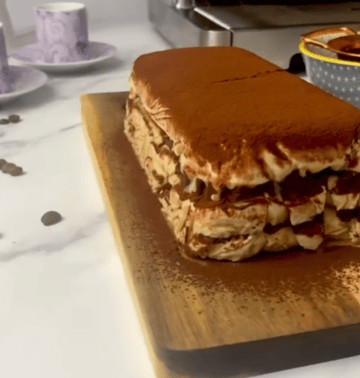 Once the ingredients are mixed and added to the tin, freeze for 30 minutes. After 30 minutes, spread half of the melted chocolate and coconut oil mix on top and freeze again for 15 minutes! Repeat by layering another third of the coffee ice cream on top of the frozen chocolate, freeze, then spread the remaining half of the chocolate on top. Layer the final third of the coffee ice cream in the loaf tin and freeze completely.
Finally, dust with cocoa powder and cut into slices to serve!
We are so excited to try this Mocha Ice Cake for ourselves, and we hope you are too! Thank you Aoife!